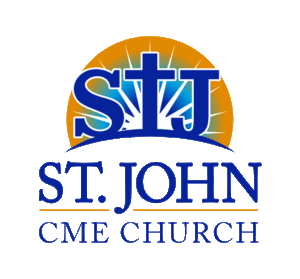 Healing Church for a Hurting People
Welcome to The church St. John CME
Bringing Jesus To All People
We are located at 10413 N.E. 36th street in a small community east of Oklahoma City named Spencer.  We are open to all who are seeking a relationship with God or those who know God and are searching for an exciting worship experience with like-minded Christians.  Our goal is to serve individuals and communities from all walks of life and provide spiritual guidance, support and dynamic fellowship.  It is our desire to facilitate spiritual awareness, growth, and fulfillment through the collaboration of the Holy Spirit and the Holy Word.   We are a congregation of the Christian Methodist Episcopal Church and rejoice in the privilege to serve God as part of the body of Christ.
It is our goal that all who are lost would find purpose, that all who are stranded would find freedom, and all who are broken would be made whole through our Savior Jesus.
Connect With The Right People - Contact Us
10413 NE 36th St
Spencer, OK 73084
Sunday School: 9:45 a.m.
Afternoon Sunday School: 2nd & 4th Sundays 1:45 p.m.
Morning Worship Service: 11:00 a.m.
Women's Missionary Society (WMS) Monday night Meeting 7:00 p.m.
Family Prayer/Praise/Bible Study –Wednesday Nights (weekly) 7:00 p.m.
Christian Youth Fellowship (CYF) – Wednesdays 7:30 p.m.
Children's Church – 2nd & 4th Wednesdays 7:30 p.m.
Choir Rehearsal – Thursday Nights (as announced) 7:00 p.m.
Noon Day Prayer Service – Fridays (weekly) 12:00 p.m.